Italian police arrest suspect in murder of American student
Comments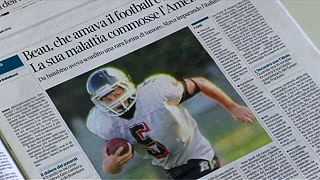 Italian police have arrested a homeless man on suspicion of robbery and murder after the discovery of the body of missing American student Beau Solomon in the river Tiber in Rome.
After he went missing three days ago his family discovered his credit card had been charged thousands of dollars in Milan, hundreds of kilometres north of the capital. He had been due to begin a study programme at John Cabot University.
The detained man has been named as 40-year-old Massimo Galioto.