France to shake up intelligence services following Paris failures
Comments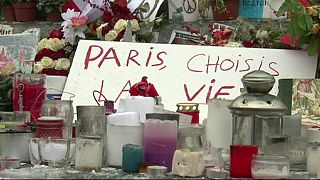 The French have published their official inquiry into last year's January and November attacks in Paris in which 147 people died, and the main conclusion is to shake up the country's intelligence services from top to bottom.
After the bloodshed the various branches of French security admitted that all the perpetrators had been on their respective radars, but information had not been shared, preventing them from taking any effective action, or seeing that a planned attack was underway.
"It's always easy to rewrite history when you know what's happened. The ease with which our frontiers can be crossed shows that we need a continuity of information beyond and within our borders,. This is why we are proposing a national anti-terrorist agency. We want a real general territorial intelligence agency under the direction of the Interior Ministry, merging the existing territorial agency, (SCRT-Police National), with the SDAO, the information arm of the Gendarmerie," said the parliamentary commission's Sebastian Pietrasanta.
France currently has a total of six intelligence agencies, which jealously guard their turfs and compete for funding and prestige arrests, but do not share information. This meant, for example, that one known extremist was not tracked after he left prison, and another was able to get to Syria in 2013 despite a travel ban.