Fox eliminated, Crabb quits, May leads in Tory party leadership race
Comments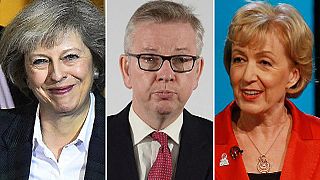 The first round of voting for the successor to David Cameron as leader of Britain's governing Conservatives, and thus the new prime minster, has seen former Defence Minster Liam Fox eliminated, and Pensions minister Stephen Crabb pull out.
"The candidates and the votes cast in alphabetical order are as follows, Stephen Crabb, 34, Dr Liam Fox, 16, Michael Gove, 48, Andrea Leadsom 66, Theresa May 165. Therefore Dr Liam Fox having the lowest number of votes, has been eliminated from the ballot," announced the chair of the 1922 backbench MPs committee, Graham Brady.
Interior Minister Theresa May is the firm favourite with a big lead, and Crabb endorsed her candidacy before quitting the race. She has more than double the votes of the second placed candidate, former banker and junior Energy minister Andrea Leadsom.
One of the prime movers of the Brexit campaign Michael Gove, who shattered Boris Johnson's ambitions for the job when he stood in his place, is in a poor third place.
Once MPs have reduced the field to two, some 150,000 Conservative party members around the country will decide. The result is due by September 9.
The vote came as two former senior members of Britain's Conservative Party were recorded criticising the candidates. Ken Clarke and Malcolm Rifkind were in a TV studio and appear to have been unaware their microphones were open and their comments could be heard.
Ken Clarke on the Tory party leadership candidates. Utterly hilarious https://t.co/MC53JzwWLE

— Mihir Sharma (@mihirssharma) July 5, 2016