'Deer Hunter' director Michael Cimino dies at 77
Comments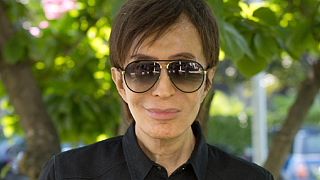 Michael Cimino, the American award-winning filmmaker best known for his Vietnam War classic "The Deer Hunter," has died at the age of 77.
He passed away on Saturday (July 2) at his home in Los Angeles. The cause of his death was not immediately known.
Cimino won two Academy awards for his 1978 masterpiece "The Deer Hunter" – the story of three Pennsylvania steelworkers who go off to fight in the Vietnam War, starring Robert De Niro, Christopher Walken and John Savage.
But Cimino's career took a hit just two years later with "Heaven's Gate," a Western that went wildly out of budget, was a huge commercial flop and became a cautionary tale for giving directors too much power.
Michael Cimino: A Filmmaker Who Dared to Dream Big https://t.co/uNqtlp36dv

— Variety (@Variety) July 3, 2016