Putin warns Finland: Russia will respond if Helsinki joins NATO
Comments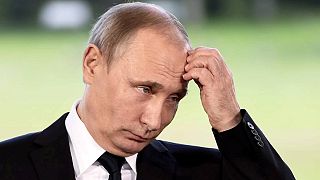 Vladimir Putin came to Finland with a handshake for his counterpart, President Salui Niinisto – and a warning that Moscow will respond if his host country joins NATO.
Finland and neighbouring Sweden have increased cooperation with the Western military alliance since Russia's annexation of Crimea and its backing for separatist rebels in eastern Ukraine.
This was Putin's first visit to Finland since those crises erupted in 2014.
He said Russia would respect Finland's decision if it decided to join NATO, but would respond.
"What do you think we will do in this situation? We moved our forces back, 1500 kilometres away – will we keep our forces there? How they assure the safety and independence of their own country is the Finns' choice. Undoubtedly we appreciate Finland's neutral status," the Russian president said during a joint outdoor news conference.
The presidents' meeting at Naantali comes amid increased Russian and NATO activity in the Baltic region. Finland is militarily neutral but interest in the possibility of joining the alliance has been rising.
The former Soviet Baltic states have called on NATO to step up air defences.
The Baltic Sea has been the arena for a series of close encounters between Russian and Western aircraft in recent months. The Russian and Finnish presidents agreed to draw up security measures to control flights in the area.
A NATO summit is due to take place in Warsaw in a week's time.
Vladimir Putin added that Moscow would try to begin a dialogue with NATO.