Oscars invites record number of members in effort to push diversity
Comments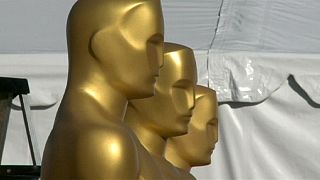 Following an outcry over a lack of diversity, the organisers of the Oscars have invited a record number of new members to vote in next year's Academy Awards.
Idris Elba, Brie Larson, Alicia Vikander and America Ferrera are among the 683 potential new recruits, 41 percent of whom are described by the organisation as "people of colour, aged 24-91." Forty-six percent of those invited are said to be female.
Academy president Cheryl Boone Isaacs issued a statement saying "this class continues our long-term commitment to welcoming extraordinary talent reflective of those working in film today."
All 20 of the acting Oscar nominees in 2016 were white for a second consecutive year, sparking a huge online backlash and a biting commentary from Oscars host Chris Rock during the awards show.