Ex-Moldovan PM is jailed for nine years for abuse of power
Comments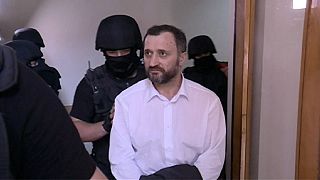 Former Moldovan prime minister Vlad Filat has been sentenced to nine years in jail for abuse of power. The case involves the disappearance of one billion dollars from the banking sector.
Filat denies any wrongdoing and says he's being made a scapegoat over a banking scandal which weakened the country's currency.
Filat is credited with putting the former Soviet Republic on a pro-European path by signing an association agreement with the European Union.
But an enduring economic crisis and perceived corruption among the ruling elite has severely damaged his popularity ratings.