Article contributed by Hugh Bohane, an Australian freelance journalist, English teacher and volunteer. He has worked in both the media and humanitarian sector in Sri Lanka, Australia and, most recently, Greece.
I arrived at Park Hotel in Polykastro, in northern Greece, at the beginning of Ramadan to begin a short stint volunteering inside the refugee camps. Following the evacuation of the Idomeni camp in Greece last May, the refugees had been relocated to other sites around the country, mainly administered by the Greek military. The camps were and are still ill-equipped to handle large amounts of people and rely on the continuous support of volunteers and NGO groups.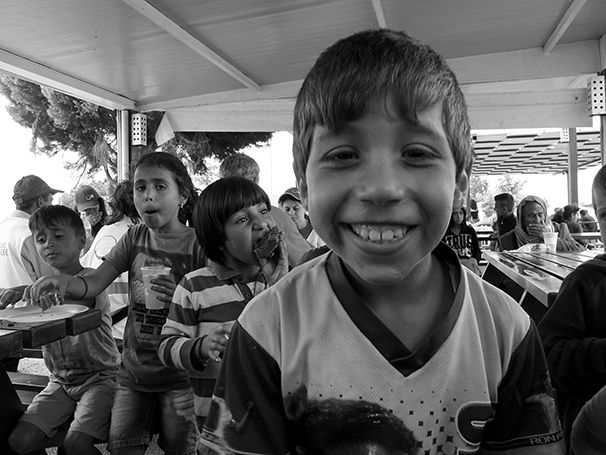 The Hot Food Idomeni volunteer team launched their Rampack meal project at the beginning of June especially for the holy month of Ramadan. The program aims at providing the refugees with better food options than what is otherwise already provided by the army. In the past few weeks, the Rampack project has been supplying four camps, with a total of 4,500 people, at a cost of roughly €1,500 each day. Daily, each family receives fresh food, including flatbread, dates, tomatoes, cucumbers and fruit. Additionally, the team provides a hot chai tea stall in the Softex and Oreocastro camps.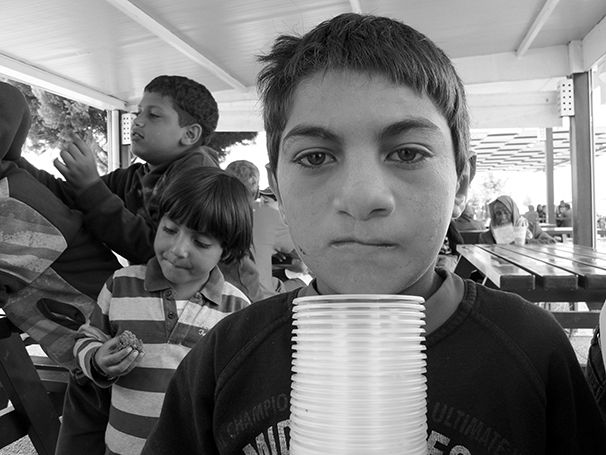 After a brief meeting, Ingrid Kantaova, the Slovakian coordinator for new volunteers, directed me towards working with the Hot Food Idomeni team. I pitched my tent out the back of Park Hotel with some of the other volunteers in order to begin work the next day. I was impressed by how young a lot of the volunteers were. Some of them were in their gap year and others had already worked with refugees in their home countries. The crew's current membership is made up of mostly Europeans, with a handful of the coordinators hailing from England. Englishman Paul Liengaard is one of the group's leaders and, having worked as a director for both film and theatre, he is therefore well-suited to putting on large-scale operations such as this. Heather and Robbie Mack, a brother and sister duo, have worked as freelance event and volunteer managers and have recently been involved with the clean-up at the Glastonbury music festival. Kevin 'Kev' Potts, a former soldier from England, manages the chai tea van and explained the team's mission to me, "It's simple. We feed the people and cheer them up."