World Anti-Doping Agency suspends Rio drug testing laboratory
Comments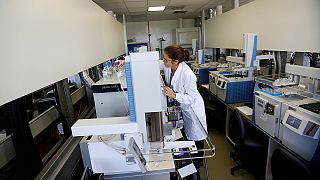 The World Anti-Doping Agency (WADA) has suspended the credentials of a testing laboratory in Rio de Janeiro for failing to comply with international standards.
The lab at the Federal University of Rio has analysed about 2,000 blood and urine samples this year, including testing of Brazil's Olympic team and top football matches.
The organisers of August's Games say they have a back-up plan.
"It is not a big deal for us because we have support of the local airline so we can transport the samples in our daily flights to Europe or the US. It is a blow, it is a problem to have the lab being suspended less than two months before the games," said Rio 2016 spokesman Mario Andrada.
A source familiar with the decision said technical errors leading to false positives were the likely cause of the suspension.
It has added to concerns over whether the Games will be ready in six weeks time.