North Korea marks anniversary of start of Korean war
Comments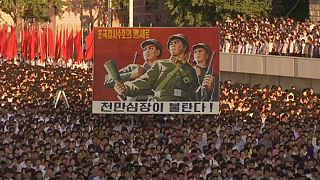 Tens of thousands of North Koreans gathered in the centre of Pyongyang to witness spectacular celebrations marking the 66th anniversary of the start of the Korean War.
Most historians say the war in the early 1950s began when North Korea invaded the South, but Pyongyang says America started it.
Events over the next month, making the anniversary of the end of the war, have been called the "month of anti-US struggle".