UK vote for Brexit sees PM David Cameron jump before he's pushed
Comments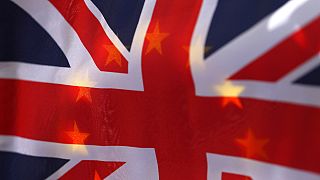 David Cameron "will resign by October"
David Cameron says he will resign as UK prime minister by October.
Cameron made the announcement outside Downing Street on Friday morning, after voters ignored his plea to stay in the European Union and voted to leave in a referendum.
"The British people have made the very clear decision to take a different path and, as such, I think the country requires fresh leadership to take it in this direction," Cameron told assembled journalists.
"I do not think it would be right for me to be the captain that steers our country to its next destination."
"I think it is right that this new prime minister takes the decision about when to trigger article 50 and start the process of leaving the EU."
What he said
He has already informed the Queen of his decision
Gave no detailed timetable for his departure
Said there would be a new leader in time for the Conservative Party conference in October
*Cameron *
Took office in 2010 as leader of a coalition government
Won second term in May 2015
What Jeremy Corbyn said
"The country has been divided but it has made this decision. We now have to organise how we leave the EU, but crucially how we develop a strong economic relationship with Europe and indeed with other parts of the world, a very large number of jobs rely on that," said Corbyn, the leader of the Opposition.