More drug addicts, but number of users remains stable - UN report
Comments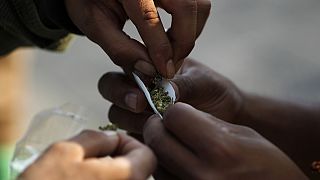 Around one in 20 adults have used at least one drug in 2014, according to the 2016 World Drug Report by the United Nations Office on Drugs and Crime (UNODC). That is roughly 250 million users, with some using several kinds of drugs, a figure that has remained stable for the last four years.
However, 12 percent of these 250 million users, 29 million people, are estimated to suffer from drug use disorders. That figure is up from 27 million for the first time in six years, the UN drugs body says.
The symptoms associated with a substance use disorder fall into four major groupings: impaired control, social impairment, risky use, and pharmacological criteria (i.e., tolerance and withdrawal).
According to global estimates about one in six people with drug use disorders access treatment services each year. The drugs involved vary from region to region. "In Eastern and South-Eastern Europe, nearly three out of every four people in treatment for drug use disorders are treated for opioid use. The number of people in treatment for cocaine use disorders remains quite high in Latin America and the Caribbean, where nearly half of people in treatment for drug use disorders are treated for cocaine use:"http://www.unodc.org/doc/wdr2016/WORLD_DRUG_REPORT_2016_web.pdf/.
The most dramatic consequence of drug use disorder is death. "With an estimated 207,400 drug-related deaths in 2014, corresponding to 43.5 deaths per million people aged 15-64, the number of drug-related deaths worldwide has also remained stable."
However for the authors of the report, these deaths are "unacceptable and preventable." Overdosing, especially for opiods users, contributes to almost half of all drug-related deaths.
Infections for the estimated 12 million intravenous drug users in the world are rampant, adding to the death toll. "One in seven persons who inject drugs is living with HIV, and one in two with hepatits C," the reports says. The contaminations can occur from needle exchange, or more risky sexual behaviours after consuming drugs.
Drug users the world (in millions)
Drug seizures (in tons)
[[[[[[link to the full report in English]]]]