Athletes cleared for Rio will compete under Russian flag - IOC
Comments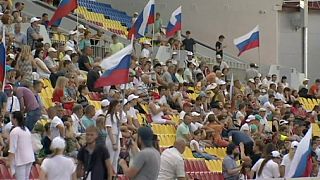 The International Olympic Committee (IOC) says track and field athletes from Russia and Kenya can be evaluated individually by the IAAF to determine if they can compete in Rio.
That is despite an overall ban on Russian athletes over doping allegations which was upheld on Friday by the IAAF.
The IOC chief said both countries are non-compliant with the World Anti-Doping Code.
"The conclusion of the summit is that this non-compliance declaration and the substantial allegations related to it, that they put very serious doubts on the presumption of innocence for athletes coming from these countries," said IOC President Thomas Bach.
Any Russian track and field athletes who successfully appeal the ban and end up competing in Rio will now do so under the Russian flag, rather than an Olympic or neutral one.