Mexico: six die in teacher protests
Comments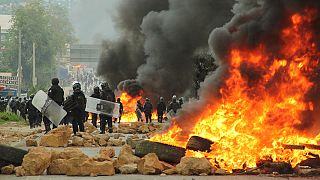 At least six people have been killed in southern Mexico following clashes between protesting teachers and security forces.
More than 50 others were injured – many of them police.
The violence erupted in the southern state of Oaxaca and follows the arrest of two high-profile union leaders last week.
Sunday's unrest is the worst in a wave of teacher protests in the past few months against government education reforms.