Russian athletes remain banned from Rio Olympics
Comments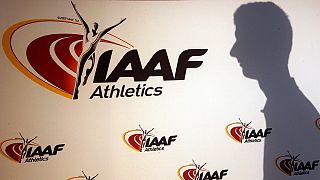 Russia's athletics federation has confirmed that its suspension from this summer's Rio Olympic games has been upheld by the IAAF.
The world athletics governing imposed the ban in November in the wake of a state-sponsored doping scandal.
The decision means Russian athletes remain banned from all international competition.
Russian Sports Minister Vitaly Mutko said the decision by the IAAF in Vienna on Friday was expected.
Despite the ban, the International Olympic Committee (IOC) could still allow Russian athletes to take part in the games which begin on August 5.
The IOC, international sports federations and national Olympic and anti-doping agencies are set to convene in Lausanne,Switzerland, next Tuesday to discuss the IAAF decision and to consider ''whether individual athletes should be given individual justice''.