11 Hindus jailed for life for 2002 Gujarat riots
Comments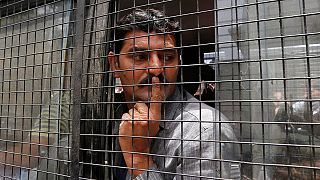 An Indian court has jailed 11 Hindus for life for the murder of dozens of Muslims during riots in Gujarat in 2002.
The court sentenced 12 other people to seven years in jail for arson and other charges during the disturbances.
A further person was given a 10-year sentence.
11 Indians jailed for life over 2002 Gujarat riots https://t.co/o9Cl5Rsj6n (Reuters pic/file pic) pic.twitter.com/XPih6xqyNq

— China Xinhua News (@XHNews) June 17, 2016
What happened in 2002?
The massacre occurred during a series of religious riots that flared for two months in Gujarat.
A Hindu mob scaled the boundary wall of a housing complex in Ahmedabad, Gujarat's largest city, in February, 2002.
Many of those who died were trapped in homes which were set on fire.
More than 1,000 people were killed, the majority of them Muslims.