Poland's controversial reforms threaten human rights: Council of Europe
Comments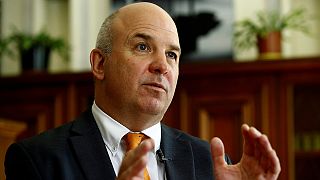 Poland's ongoing judicial and media reforms undermine the rule of law and threaten human rights, the Council of Europe has warned, urging the government to change course.
The warning by the prominent human rights body, which is not an EU institution, comes just as Brussels is investigating whether Poland is breaching the bloc's democratic standards.
Poland's right-wing and Eurosceptic Law and Justice party, which took office in October, has made sweeping changes to the country's institutions and pushed for an overhaul of the constitutional court that critics say will erode checks and balances on government powers.
"Lawmakers and the government should urgently change course," Council of Europe Commissionner Nils Muiznieks said in a statement accompanying a report which followed a visit to Poland in February.
The commissioner said he was particularly concerned by the "prolonged paralysis" of the constitutional court: "I have not encountered a similar situation elsewhere in Europe, where a key element of the balance of powers and key a element for human rights proofing legislation has been paralysed by the action of the government. So I take that with grave seriousness."
Muiznieks said Poland was passing legislation too quickly and needed to slow down to give the ombudsman, civil society and international partners time to engage.
The Polish government called these new findings biased. It said the commissioner's report, which touches on issues such as the judicial system, media freedom, women's rights and gender equality, "lacks symmetry" and displays "selectivity."
Leaders in Warsaw have criticized the EU's probe as undue meddling in its national affairs and the government shrugged off a Wednesday deadline to respond to the European Commission's concerns about the state of democracy in Poland.