EgyptAir crash: wreckage spotted in several locations, say investigators
Comments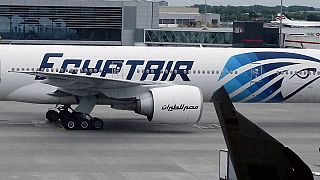 Egypt says it has found wreckage of the EgyptAir plane which crashed in the Mediterranean last month.
A statement from investigators said parts of flight MS804 had been spotted in several main locations, though these were not specified.
All 66 passengers and crew on board the Airbus A320 were killed when it vanished en route from Paris to Cairo on May 19.
Since then, authorities have been
searching for wreckage and the plane's black boxes. Experts have warned the signals sent out by the flight data recorders are due to expire next week on the 24 June.
The cause of the crash remains a mystery, with terrorism, technical failure and human error all still being considered.