Rod Stewart and Tim Peake among those honoured in the queen's birthday list
Comments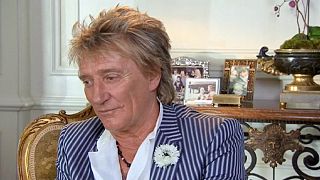 Veteran rocker Rod Stewart has been knighted in Queen Elizabeth's birthday honours list.
It's one among a number of events taking place to celebrate the British monarch's 90th birthday.
Also honoured by the world's longest-reigning sovereign were 99-year-old singer Vera Lynn, who entertained British troops during World War II and Tim Peake, the first official British astronaut to visit the International Space Station. Lynn joins the Companions of Honour and Peake becomes a Companion of the Order of St Michael and St George.