India: court jails five men for life for raping Danish tourist
Comments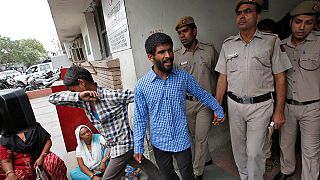 A court in India's capital New Delhi has sentenced five men to life in jail for the gang rape of a Danish woman.
The 52-year-old tourist was robbed and raped at knife point in January 2014. Three minors are also being tried in a juvenile court.
The case has once again raised the issue of sexual violence against women in India following the rape and murder of a student on a bus in New Delhi in 2012.