China: activist demand end to dog-eating festival
Comments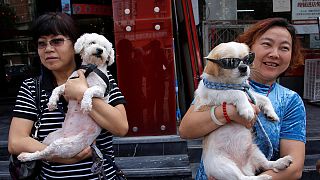 Animal rights activists in China have called for the annual Yulin dog meat festival later this month to be banned.
The event in the Chinese city sees thousands of dogs killed and served in local restaurants.
Supporters of the festival insist dog meat is good for health and no different to any other meat.