Migrants could help tackle eurozone ageing population - Draghi
Comments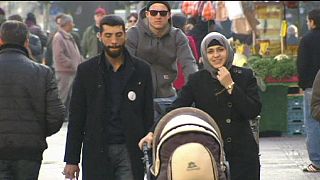 It's known as the Old Continent, but Europe's ageing population could be an economic time bomb. European Central Bank president Mario Draghi is sounding the alarm that the eurozone's unfavourable demographics will start to bite in the not so distant future.
He called on eurozone countries to make reforms quickly, including accepting more migrants.
"Even higher expected migration is unlikely to fully offset this natural population decline. Public policy can still help to have temporary effects through it's role in receiving and integrating migrants."
He also called for a range of economic reforms aimed at reducing barriers to trade and boosting employment.