Residents in town 'liberated from ISIL rule' hold colourful celebrations
Comments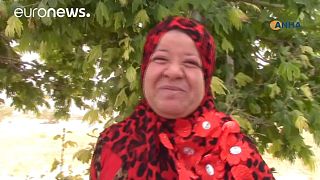 Inhabitants of Abu Qalqal in Syria celebrate after their town was purportedly liberated from ISIL rule.
One of the women from the town explained that this is the first time they have been able to wear colour since ISIL's occupation of their town, during which women were forced to wear black, full-face Islamic veils.
Local activists allege that the offensives by the Syrian Democratic Forces (SDF) together with fighters from the Manbij Military Council captured two new towns on June 7, while Abu Qalqal was liberated some days before.