Iran mulls moving its weekends closer to Saturday and Sunday
Comments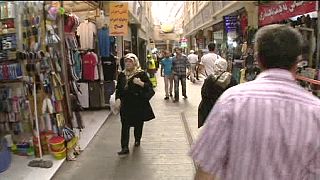 Iran is considering moving its weekend closer to the Western one.
The country has weekly downtime on Thursday and Friday, but the government is now looking at moving it to Friday and Saturday instead.
This, combined with the fact Iran is two-and-a-half hours ahead of Central European Time, means the window to trade with the EU is small.
Experts say Iran loses more than 300 million euros every week by closing on Thursdays.
​Friday is prayer day in Iran and other Islamic countries​, so is a holiday. But Thursdays are more flexible – public offices close on this day but private enterprises tend to open at least in the morning.
Many Arab countries shifted their weekends to Friday-Saturday in 2012, followed by Saudi Arabia in 2013.
There is renewed focus in Iran on trade with Europe after the lifting of economic sanctions earlier this year, linked to the country's nuclear programme.