Hindu priest hacked to death in Bangladesh
Comments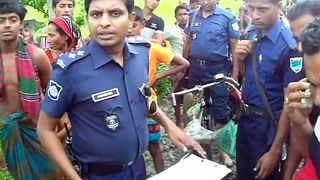 Suspected militants in Bangladesh have hacked to death an elderly Hindu priest.
Ananta Gopal Ganguly, who was 70, had his throat slit by attackers riding motorbikes.
Police say it is the latest in a spate of assaults by Islamists on minority groups in the country.
US-based SITE monitoring service said ISIL had claimed responsibility for the attack.