Plane landed on Hungarian highway
Comments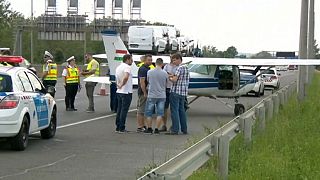 Miraculously no-one was hurt when a small plane made an emergency landing on this busy road in Budapest.
Engine failure is thought to have forced the pilot to bring the Cessna down on the highway in the Hungarian capital.
Reports suggest it had been on a training flight, with two people on board.