Missing EgyptAir flight made no "swerves" before crashing - Cairo
Comments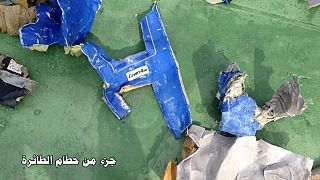 The EgyptAir flight that plunged into the Mediterranean Sea last week did not made sudden swerves or turns before crashing, according to an Egyptian air navigation official.
The statement contradicts earlier comments from the Greek defence minister.
The Egyptian official claims the plane was tracked for a whole minute after entering Egyptian airspace and was flying at its normal altitude in the minutes before it disappeared.
Last week Greek Defence Minister Panos Kammenos, said that the plane took a normal course through Greek airspace before abruptly taking sharp turns.
"The plane carried out a 90-degree turn to the left and a 360-degree turn to the right, falling from 37,000ft to 15,000ft and the signal was lost at around 10,000ft," he said.
The differing versions come as an international effort continues to find the missing plane and its two black boxes. Flight MS804 which was en route from Paris to Cairo crashed with 66 people on board last Thursday after disappearing off radar.
On Sunday Egypt deployed a robot submarine to help search for the plane's flight data recorders.
If found the contents of the black boxes will be analysed in Egypt if discovered intact. However they will be sent abroad if they are found in a damaged state.
Thoughts and prayers with the passengers onboard #EgyptAirMS804 & their families! pic.twitter.com/VXehCe4rPM

— Janani (@jan_iyer) May 19, 2016