Austria shooting: gunman fires into concert crowd killing two and wounding 11
Comments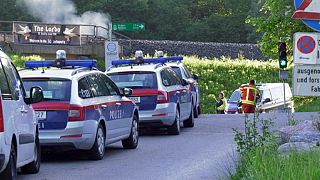 A gunman has opened fire at a rock concert in Austria, killing at least two people before shooting himself dead.
Police say eleven others were wounded in the attack, which took place at the open air gig in the western town of Nenzing in the early hours of Sunday morning.
Some of the injured are said to be in a critical condition.
Emergency doctor Peter Spoettl said: "I was the second emergency doctor to arrive. One of my colleagues just intubated a person and gave him artificial respiration. A second person was just reanimated. I just got the overview of the situation. In all 11 people have been injured, some of them badly."
Around 150 people are thought to have been at the concert at the time of the shooting, hosted by a motorcycle club.
Police say the 27-year-old suspect fetched a gun from his car, going on the rampage, after a row with his girlfriend. She was reportedly unharmed.