Afghan Taliban chief 'likely killed' in US drone strike - officials
Comments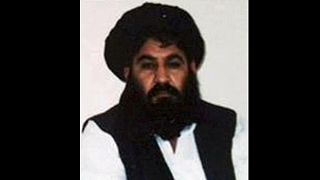 The US has carried out a drone strike against the leader of the Afghan Taliban, Mullah Mansour, 'likely killing him, according to officials.
The Pentagon said that they were still assessing the results of the strike.
The strike, authorised by President Obama, was carried out by multiple drones in a 'remote area of the Afghanistan-Pakistan border region', which could mean official confirmation could take days.
Mansour took over the leadership of the Taliban in 2015 replacing its spiritual head Mullah Mohammad Omar whose death was announced last year.
If confirmed, Mansour's death could have significant implications on stalled peace talks. The Pentagon branded him as an 'obstacle to peace' saying he had forbidden Taliban leaders from taking part in talks with the Afghan government. It added that he was actively involved in planning attacks that threatened US, Afghan and allied forces.