UN sounds alarm over record-breaking temperature rise
Comments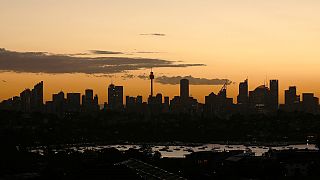 Another month, another record high temperature. Figures released by NASA show that 2016 is on track to being the hottest year ever recorded, and the UN is sounding the alarm.
"This is the 12th straight month that we have seen temperatures records broken," explained Claire Nullis, from the World Meteorological Organisation. "What is particularly concerning is the margin at which these records are being broken…They are not being broken, they are being smashed, and on a fairly consistent basis."
Hottest April Ever- 3rd Month in A Row to Break The Record by Record Amount https://t.co/peboNoGhVA

— Stefan Rahmstorf (@rahmstorf) May 17, 2016
The UN is calling for the urgent implementation of the Paris climate deal which commits countries to keeping the rise in global temperatures below 2 degrees Celsius.
The El Nino weather system accounts for some of the rise in temperatures in 2016, but climate observers say it merely worsened conditions on an already rapidly-warming planet triggered by human emissions.
They see the results in flooding of coastal cities, massive arctic ice melt and the largest coral die-off in recorded history.