Paris attacks suspect Salah Abdeslam appears in court
Comments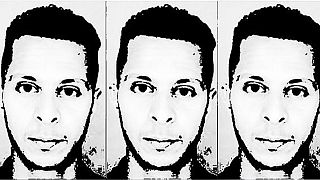 Key suspect in November's Paris attacks Salah Abdeslam has appeared at the main law courts in the French capital.
The hearing was expected to last most of the day if the Belgian-born Frenchman cooperates with the judges.
When he was was previously questioned by investigators, he exercised his right to silence.
Investigators believe Abdeslam is the sole survivor among a group of militants who killed 130 people in a spate of shootings and suicide bombings in Paris.
Abdeslam has been kept in solitary confinement at a high-security facility in the south of Paris since his extradition from Belgium in April.
Extradition request
Meanwhile French authorities have asked their Belgian counterparts to transfer four other people under investigation in Brussels. Three of them — Mohamed Amri, Hamza Attou and Ali Oulkadi — are suspected of having helped Abdeslam to escape after the Paris attacks.