Lockdown at White House after armed man shot at checkpoint
Comments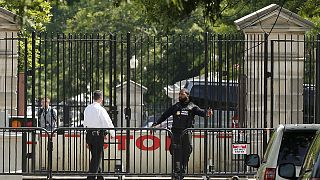 The White House was briefly put on lockdown on Friday after a shooting in the surrounding streets while President Obama was away playing golf.
It's understood Secret Service officers shot and critically wounded an armed male suspect after he brandished a weapon at a security checkpoint. The man shot was taken to hospital with a serious stomach injury.
The US Vice President Joe Biden was in the building at the time of the shooting but neither he nor any staff were injured.
There have been a number of security incidents at the White House in recent years, prompting a massive number of changes to procedures inside and outside the executive complex.