Missing Irish singer - Sinead O'Connor found in Chicago
Comments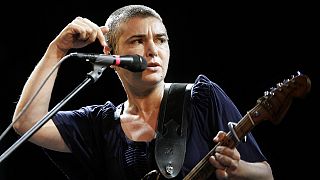 Irish singer Sinead O'Connor has been found safe after being missing for more than a day in the US city of Chicago. A search had been launched by a concerned caller when she'd failed to return from a bicycle ride.
The brief scare unfolded after a series of Facebook posts in recent days in which she agonized over her 12-year-old son, whom she said had been left in the custody of child welfare authorities in Ireland.
The 49-year-old who has acknowledged a history of bipolar disorder also recently said on social media that she's taken a drug overdose.
I could stand in the street and sing and get enough to pay the bills. I don… #SineadOConnor#quotationhttps://t.co/iJEqI2y9rv

— Open Quotes (@OpenQuotesTweet) May 17, 2016
O'Connor became a global star in 1990 with the worldwide hit 'Nothing Compares 2 U', a song written by Prince.
Local media reports says she had been staying with friends in a Chicago suburb for the past several weeks.
She has recorded 10 solo albums but has also made headlines with controversial outbursts throughout her career.
In 1992, she ripped apart a photo of Pope John Paul II during a live television broadcast and has been a strong critic of the Catholic Church over its handling of the child abuse scandal.