Russia's anti-doping chief alleges Olympic cheat programme
Comments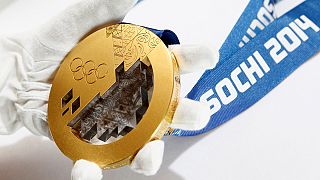 Russia anti-doping chief claims he used metenolone, trenbolone and oxandrolone all banned substances
15 medal winners implicated
up to 100 urine samples substituted
Russia won 33 medals, 13 golds in Sochi with no athletes testing positive for doping
Sports minister calls claims 'nonsense'

Fresh allegations of doping have rocked the Russian athletics world, threatening their team's participation in the Rio games this summer.

The former head of Russia's anti-doping lab has alleged that dozens of Sochi athletes including 15 medal winners were part of a secret state-run doping programme.

Grigory Rodchenkov claims competitors were supplied with banned performance-enhancing substances and tainted urine samples were replaced with clean ones.

The World Anti-Doping Agency (WADA) in Canada said it will launch a probe into the new allegations.

"When people cheat, and above all, it is institutionalized in any way, whether it's a sport or whether it's a country, then it is extremely irritating, but there's no point in just being irritated, we better do something about it," explained WADA President, Sir Craig Reedie.

The report detailed in the New York Times alleges that Russian officials found a way of switching tainted urine samples with ones collected months before via a small hole in the lab's wall. Rodchenko explained that the cocktail of metenolone, trenbolone and oxandrolone given to athletes was mixed with alcohol to improve absorption and lower the risk of detection. He claims that anti-doping officials were aided by the FSB (intelligence services) to cover up the doping and set up a shadow laboratory in Sochi.

In an already chilling story on Russia</a> and alleged state-run doping, this chilling para: <a href="https://t.co/oAmlHH0FRR">https://t.co/oAmlHH0FRR</a>? <a href="https://t.co/TsuoHU3WoW">pic.twitter.com/TsuoHU3WoW</a></p>&mdash; Raju Narisetti (raju) May 12, 2016

Fearing for his life Rodchenko is now living in secret in Los Angeles. Two of his former colleagues died unexpectedly in February.

Russia's sports minister Vitaly Mutko has dismissed the doping claims as 'nonsense and slanderous' adding they were "a continuation of the information attack on Russian sport."

The country was suspended from track and field events last November and its anti-doping lab closed. Officials are due to meet next month to decide whether the Russian team will be allowed to compete in Rio.

Rodchenko was named by WADA last November in their investigation into doping in Russia. The investigating official said he was an integral part of a scheme to extort money from athletes over the cover up.