Pensioner parents: Indian couple in their 70s have first baby
Comments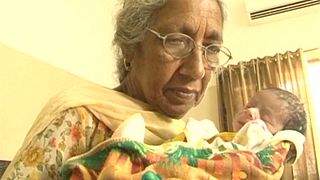 A couple from Northern India, who are in their 70s, have reportedly become parents for the first time.
The mother, Daljinder Kaur, who says she is 70, but does not have a birth certificate according to several media reports, and her husband Mohinder Singh Gill, 79, have been married for 46 years and had been trying unsuccessfully to have a baby naturally.
It is said that after receiving IVF treatment, Daljinder finally became pregnant, giving birth to a baby boy.
In India, infertility is sometimes seen as a curse those unable to conceive can often end up ostracized by members of their family.