Italian police arrest Afghans and a Pakistani suspected of plotting attacks in Europe
Comments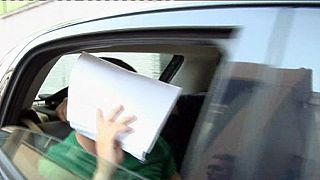 Three people have been arrested on suspicion of belonging to a militant cell believed to be planning attacks in Italy, France and England.
Two Afghan nationals were detained following raids in Bari, southern Italy. Hakim Nasiri, 23, is suspected of international terrorism. Gulistan Ahmadzai, 29, and a Pakistani man arrested later in Milan, are accused of aiding illegal immigration.
Prosecutor Roberto Rossi said images were found on the suspects' mobile phones.
"These photos on the suspects' mobile phones came out in evidence. They come from a specific type of website, the type that is not directly accessible to everyone, but rather only to those those who are part of the international terrorist, jihadist network."
Police found photos and video clips of presumed targets, which included landmarks in Bari, Rome, Paris and London.
Three further Afghan nationals are still being sought.