Brazil: an impeachment sage of twists and turns
Comments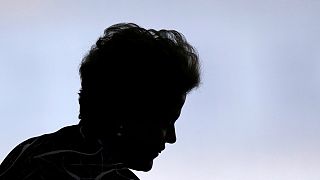 Impeachment proceedings against Brazilian President Dilma Rousseff started in December, when the then speaker of the Lower Chamber of Deputies accepted a petition filed by oppostion parties.
Rousseff who is accused of illegally manipulating government accounts when she was seeking re-election in 2014, denied any wrong doing.
"There is nothing hanging over me, no suspicion of diverting public money. I don't have a foreign account nor did I hide the existence of any personal goods from public knowledge," she said in December last year.
But that denial did nothing to halt the momentum. The first major setback for her came on April 11 when the congressional committee charged with investigating the accusations paved the way for a vote on her impeachment in Brazil's Chamber of Deputies.
That vote was on April 17 when two-thirds of the 513 deputies of the Lower Chamber voted to pass the motion.
It is not a process which has run smoothly with regular twists and turns. Last week the Speaker of the Lower Chamber that gave the go-ahead for the proceedings, Eduardo Cunha, was suspended after allegations he obstructed a corruption investigation.
His place was taken by Waldir Maranhao, who first decided to annul the Lower House vote, arguing there had been irregularities. Then he revoked his decision.
That created confusion as to what the next stage would be prompting the Senate Speaker Renan Calheiros to accuse Maranhao of "toying with democracy".
Now that the process seems back on track, the Senate is expected to vote on an impeachment trial.
All that is required in the vote is a simple majority. If that happens Dilma Rousseff will be suspended and vice- president Michel Temer will become president.
The Senate will then have 180 days to conduct its trial. If two-thirds of the members vote for impeachment, then Rousseff will be stripped of her political rights and won't be able to run for office for eight years. Temer will be confirmed as president for the rest of her term.
Temer, who has been vice-president since Rousseff's first term and whose PMDP party walked out on the coalition government in April, has made no secret of his ambition to take on the presidency.
But it is not impossible that he too could face impeachment proceedings based on allegations of corruption. A prospect that raises concerns over the legitimacy of his possible presidency.