UEFA boss Platini to resign after appeal to lift football ban fails
Comments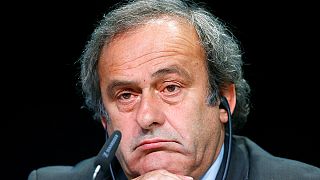 UEFA President Michel Platini has said he will resign from European football's governing body after he failed to get his six-year ban from soccer overturned.
Platini's lawyer made the announcement following a Swiss Court for Sport's Arbitration's decision to maintain, but reduce his ban to 4-years on appeal.
The Frenchman is expected to quit in the coming days.
It follows last year's guilty verdict for ethics violations over a so-called 'disloyal payment' in 2011.
Both Platini and his FIFA counterpart at the time, Sepp Blatter, who made the payment, deny wrongdoing.
However, the latest court ruling disagreed. It said it was 'not convinced by the legitimacy of the payment.'