Donald Trump pledges higher taxes for the wealthy
Comments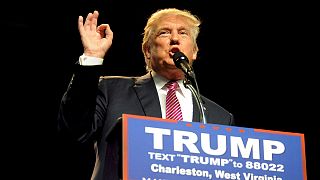 Donald Trump has said that he would increase taxation on the rich if he became president.
He told US news channel NBC "For the wealthy, I think frankly it is going to go up and, you know what, it really should go up." He added "when it comes time to negotiate, I feel less concerned with the rich than I do with the middle class."
His comments break with Republican core policies going back to the 1990s to not put up tax.
The Clinton campaign dismissed Trump's claims on tax, saying he had no real intention of raising the taxes of wealthy people.
While he may have won over millions of Republican voters, Trump is struggling to get endorsement from many top Republican figures.
Republican Senator John McCain is one of the few who has come out in support for Trump. He criticised other leading Republicans for not respecting the choice of voters who have enabled the billionaire tycoon to be the only remaining candidate left in the nominating race.