Sadiq Khan set to become London's first Muslim mayor
Comments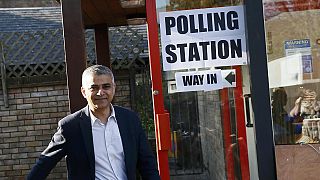 It seems London's getting its first Muslim mayor.
According to British media reports, Sadiq Khan – the son of a bus driver – has won the capital's election.
The apparent victory will go some way in soothing the wounds of his Labour party, which suffered losses in other local polls.
But it will be a crushing blow for Conservative mayoral challenger Zac Goldsmith, the son of a billionaire financier.
Final results are still being collated.
Khan is set to take over from Conservative Boris Johnson, who has run London for eight years.
The mayor is responsible for key public services in the city.