Margot Honecker, widow of ex-East German leader, dies in Chile
Comments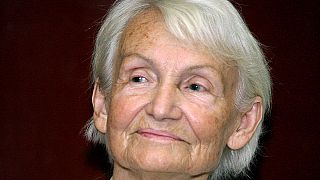 Margot Honecker, the widow of the former East German leader Erich Honecker, has died aged 89 in Chile where she had been living for more than 20 years. According to local television station TVN she had been suffering from cancer.
Known as the "Purple Witch" for her tinted hair and hardline stance, served alongside her husband in the Communist state as education minister from 1963 until the fall of the Berlin Wall in 1989. She was hated and feared by many in the country, known for introducing military training in secondary education.
But many Chileans given asylum in East Germany following the Pinochet coup praised her for sheltering them.
Margot Honecker arrived in Chile in 1992 with her daughter, and lived discreetly in Santiago surrounded by family and friends including former Chilean refugees in Germany.
Erich Honecker followed her to Chile and died in 1994. His widow staunchly defended his record in power, saying that people in the former East Germany knew neither uncertainty nor misery.
Accused of violating human rights and criticised for punishing those who tried to flee to the West, Erich Honecker and his wife took refuge in the Chilean embassy in Moscow after the Berlin Wall came down.