Several trapped, 1 dead, in eastern Ukraine mine blast
Comments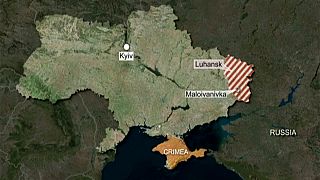 At least one miner has been killed in a blast in a separatist-controlled region of eastern Ukraine.
At the time of the gas explosion, 20 people were inside the mine. Nine are still trapped, while four have been hospitalised with burns.
According to a health official, a corridor collapsed in the blast, blocking off an exit.
A 'police official' in the self-proclaimed People's Republic of Luhansk says the mine had had its licence revoked over safety concerns and was, then, being operated illegally at the time of the blast.
Rescue operations are ongoing.