Spain arrests four men allegedly behind on-line Islamist Radicalisation plot
Comments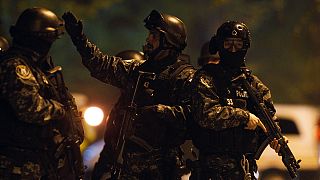 Spanish police have arrested four people on the outskirts of Madrid on accusations of promoting Islamist militancy via social media, according to the Interior Ministry.
Cuatro #yihadistas detenidos en Pinto y Ciempozuelos https://t.co/CIKqBSetYrpic.twitter.com/cO3IbcgEAD

— Dirigentes (@DirigentesDg) May 3, 2016
Three of those detained hail from Morocco and the fourth is a Spanish national.
Authorities say it is part of an ongoing operation.
They allegedly targeted hundreds of people via instant messaging and other social media before making direct contact with smaller groups.
Spain has detained 23 people so far this year with presumed links to Islamist militancy.