The Chernobyl disaster of 30 years ago remembered across Europe
Comments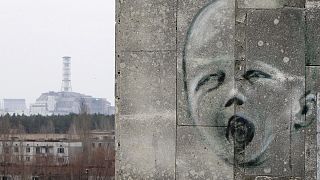 The Chernobyl disaster, of 30 years ago was remembered across Europe. Television stations reported on the reaction when the tragedy happened and reflected on how the event was handled.
Swiss channel RTS looked back on the black day while France 3 contended that it was not just the biggest nuclear accident but also one of the biggest lies in history.
Italian station RAI3 returned to report from the town of Pripyat which is just three kilometres from the centre of Chernobyl and is now abandoned.
Spain's TVE went back to Chernobyl to see the construction of a new dome for the plant.