Plane skids off runway in Ecuador
Comments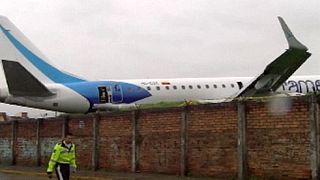 A plane carrying 93 passengers skidded off the runway after landing during heavy rain in southern Ecuador on Thursday.
It happened at Cuenca airport where the jet had arrived from the capital Quito.
Two people were taken to hospital with minor injuries.
The incident forced a temporary closure of the airport.