A leading German politician says the country's mosques should come under state control
Comments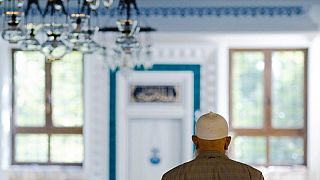 An influential politician from Angela Merkel's ruling CDU party says all mosques in Germany should be subject to state supervision in light of what he sees as a threat from extreme Muslims.
Volker Kauder, who heads the conservative parliamentary grouping in Germany's lower house, used his twitter account air his views on controlling mosques and radical imams.
"Wir leben in einem Staat, in dem die Religion nicht über dem Staat steht, sondern umgekehrt" – #Kauder im Interview https://t.co/rHb1eEe46i

—

CDU

/CSU (@cducsubt) 29. April 2016
That drew an immediate response from some critics of the idea.
Unrealistic and useless was the view of the Die Welt newspaper.
Moscheen in Deutschland unter staatlicher Kontrolle? Unrealistisch und überflüssig. Kommentar: https://t.co/hifO0C5jah#Moscheenkontrolle

—

NDR

Info (@NDRinfo) 29. April 2016
But Kauder says that Germany was constituted as a secular state and that sermons delivered in some mosques donot conform with that concept.
The Berliner Zeitung newspaper on Friday quoted him as saying religion does not stand above the state, but rather the the state over religion.
Kauder's remarks came just before a meeting of the right-wing Alternative for Germany party, which has drafted an anti-Islamic manifesto.
Some analysts see his remarks as an attempt win back voters from the AfD.
Germany is home to around four million Muslims.