Rome celebrates its 2,769th birthday
Comments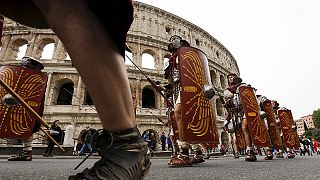 Rome has reached the grand old age of 2,769.
To celebrate the foundation of the Italian capital, a parade was held to portray key moments from its history.
The Roman historical group organised the display, in which more than 2,000 people dressed as gladiators, soldiers, senators, dancers and priestesses participated.