University professor hacked to death in Bangladesh
Comments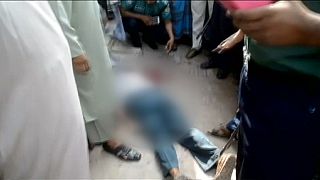 A university professor has been hacked to death in northwest Bangladesh – the latest to die in a series of attacks on liberal activists in the country.
Police believe two assailants on a motorbike targeted Rezaul Karim Siddiquee, 58, an English professor at Rajshahi University.
ISIL has reportedly claimed responsibility, accusing the academic of encouraging atheism.