Egypt: Court delays latest Mursi verdict
Comments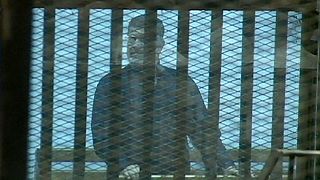 An Egyptian court has delayed its verdict in the latest trial against former President Mohamed Mursi.
It is three years since Mursi of the Muslim Brotherhood was toppled by the now President Abdel Fattah al-Sisi following mass protests against him.
In this case, he and others are accused of leaking classified documents to Qatar.
The hearing was adjourned until May 7.