At least 7 people dead after rural shooting in US state of Ohio
Comments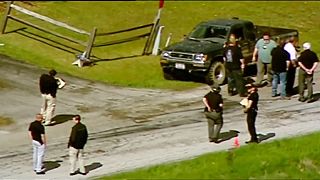 Law enforcement officials in the US state of Ohio say that several people were found dead in a home in Pike County.
According to investigators, no one has been taken into custody. There was no official word on how many people had been killed, however local television station WKRC said seven people were dead. Other sources report seven victims.
Fox 28 in neighbouring Columbus said two of the dead were teenagers.
The Ohio Attorney General's office said crime scene units were at the scene on rural road about seventy-five miles east of Cincinnati.
A local newspaper said there were multiple crime scenes, citing a sheriff's office.